Skip to content
30 Day Satisfaction + Free Shipping on Orders Over $40
Wondering What is a High Strength CBD Oil?
Are you wondering what is a high strength CBD oil? CBD oils and CBD products are skyrocketing in popularity, with more people looking for CBD potency than ever before. CBD is the non-psychoactive component of cannabis that's known for its health benefits, like reducing stress and anxiety. So, why not take it up a notch? CBD is available in many different levels of potency, from mild to extra-strong. Get ready to go the extra mile with CBD and take advantage of CBD's potential health benefits with a strong dose of CBD oil. Unleash your inner power and feel the CBD effect! Let's do this.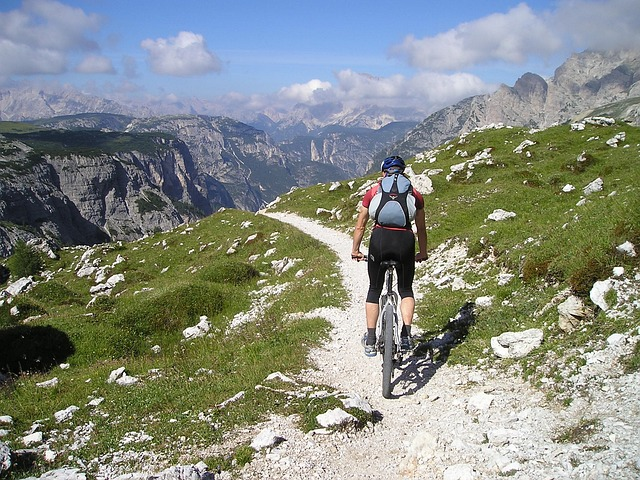 CBD Oil Strength Explained
With CBD potency higher than ever before, CBD oils and CBD products are leading the way to a healthier lifestyle. The power of CBD is all yours, so don't hesitate to find out what CBD can do for you.
The Difference in CBD Dosage
To determine the potency of CBD oil, it's important to know the (milligrams) mg of CBD in each product. Mg stands for milligrams and is a unit of measurement for potency.
How Much CBD Should I Take?
The strongest CBD oils are usually those that contain full spectrum CBD, meaning the entire hemp plant was used when creating the oil. Full spectrum CBD contains all the cannabinoids and terpenes that naturally occur in the plant, making it a more powerful oil.
How Much CBD Should I Take?
Many of the strongest CBD oils come with over 3000 mg per bottle. Full Spectrum CBD products offer up to 4500 mg per bottle, making them some of the most potent options on the market.
Start by grabbing a CBD oils that have marked "ML" on the bottle, which stands for milliliters. The higher the CBD concentration in the ML bottle, the higher dose of CBD oil you can expect from it. Hemp derived CBD products are widely available and easy to find these days. Take your pick and get ready to enjoy CBD's health benefits in a whole new way.
The amount of milligrams of CBD alone doesn't actually equal the CBD oil strength
When it comes to finding your ideal CBD dosage, it's important to stay within the recommended limit. Don't get carried away and take more than what is suggested as too much CBD can lead to negative side effects. So, always start low and slow with CBD until you find the perfect level for you.
How to Choose CBD Oil Strengths
For those just starting out, low dose CBD products are a great starting point. Low doses of CBD provide subtle, yet powerful effects that can be beneficial for everyday use.
If you're looking to experience more intense effects from your CBD product then the medium or high dose may be right for you! Medium and high doses can help aid with sleep, pain relief, and mood management.
At Foliage Wellness, we strive to provide you with the best CBD products to help support your lifestyle – no matter the strength. Shop our selection of CBD products today and find the one that's right for you!
Start maximizing your health potential with a high dose of CBD oil today. With the power of CBD, you can feel ready to take on anything life throws your way!
CBD Stength Calculator – convert milligrams to percent
To help you figure out what your best CBD dose is, read our CBD Dosage Blog, which can help you determine, what's right for you.
When is the best time to take CBD oil?
The best time of day to take CBD oil depends on many factors, including your lifestyle, preferences, and the strength of the CBD product.
For those who don't have any specific time restrictions, taking CBD in the morning may be beneficial. This allows your body to continue to receive its effects throughout the day. If you're someone who needs an extra boost of energy, taking CBD with some hemp seed oil in the morning may help give you that much-needed edge.
On the other hand, if you're looking to get the most out of your CBD, taking it in the evening can be beneficial. Taking it before bed may help to promote a better night's sleep and reduce stress levels throughout the day.
The strength of the CBD product you use is also an important factor. If you are using a stronger CBD product, you may want to take it in the evening. This allows your body to fully absorb all of the benefits of the CBD before you go to sleep.
No matter when you choose to take CBD oil, make sure that it fits into a routine that works for you! Utilizing CBD products can be an effective way to promote physical and mental wellness, so be sure to find the best time of day for you.
Does Body Size Matters for CBD Oil Potency and CBD Dose?
The answer is yes! CBD oil potency depends on the unique composition of hemp seed oil and CBD, with size being a key factor. The bigger, the more potent CBD will be needed to achieve an optimal effect. That's why it's important to understand how your individual body size can affect your choice in CBD product strength.
What's the Standard CBD Dosage?
When it comes to CBD products, there are a variety of forms. Whether it's tinctures, capsules, edibles or topicals, there's no "one-size-fits-all" dosage. Some CBD products are formulated with hemp seed oil, which is a great source of essential fatty acids and provides additional health benefits.
CBD oil dosage: 300mg, 600mg, and 1000mg options
The strength of CBD products can vary significantly, so it's important to read the label before you make your purchase. Generally speaking, the standard CBD dosage is between 25 and 200mg per day, though this can vary depending on individual needs.
Low-potency CBD oil (300 mg)
Take control of your health and wellbeing with low-potency CBD oil. With CBD concentrations up to 300 mg per bottle, at Foliage you can trust that you're getting the best CBD available on the market.
High-potency CBD oil (1,000 mg)
High-potency CBD oil strengths is considered 1,000 mg or more per bottle. We prefer bottles with a stronger dosage, that way, you can adjust and take a low-potency dose, by taking less and work your way up to a stronger dose, if needed. A bottle with less CBD per mg doesn't provide as much flexibility.
CBD Results Can Take Time
Results from CBD can vary depending on the product you choose. Full spectrum CBD oil products come in different strengths, so the results you experience may differ depending on how much CBD is included in the product. Generally, it takes anywhere from a few days to two weeks or more for users to notice results from CBD when they've started taking it. Keep in mind that CBD works differently for everyone, so the results you experience may be different from someone else's.
How do I determine what dose of CBD oil is best for me?
To make sure you get the dose that's right for you, take the time to understand CBD strength and hemp seed oil concentration. At Foliage Wellness, we believe in empowering people to make informed decisions about their health and wellbeing, which is why we have put together this guide on how to determine the best dose of CBD oil for you. Together, let's make sure you have all the knowledge and tools needed to get the most out of your CBD product!
Is the Best CBD isolate comparable to Full Spectrum CBD Oils?
When it comes to finding the best CBD product for you, CBD isolate and CBD oils have different advantages. CBD oil has a lower CBD per serving than CBD isolate—typically around 25 milligrams per full dropper. And with CBD isolate, you get 100% of the extract CBD, which makes it easier to know exactly how much CBD you're getting in each dose. However, you do not benefit for the best parts of the plant. 
If you're looking for CBD with other beneficial compounds, broad spectrum CBD or Full Spectrum CBD might be the best option. Both CBDs contains CBD extract plus additional plant compounds like terpenes and flavonoids that may have their own benefits. Many CBD oils are broad-spectrum, so they provide more than just CBD alone.
Foliage Wellness has a wide variety of products for every need, from our popular Aligned Softgels and tinctures to our muscle balm. There's something for everyone—so don't wait any longer, find the right CBD dosage today! Find your perfect fit with Foliage Wellness and take your wellness to the next level.