Skip to content
30 Day Satisfaction + Free Shipping on Orders Over $40
CBD Balms: Must Have for Pain Relief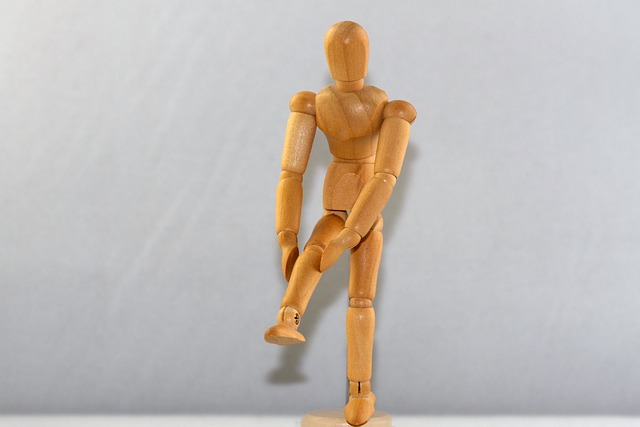 If there's one thing we can all agree on, it's that pain is a huge buzzkill. Whether it's a headache, cramps, arthritis, or general aches and pains, nobody likes dealing with discomfort. There are many over-the-counter options available to help soothe our pain. Nowadays. everyone wants something natural and safe that we can use without worry. That's where CBD balms come in! Made with full-spectrum hemp extract or CBD oil, these topical treatments can provide fast and effective relief for all kinds of pain. Plus, they're easy to use and super portable, so you can take them with you wherever you go. So if you're looking for a natural way to find relief from pain, a CBD balm is definitely worth considering. Trust us, your body will thank you!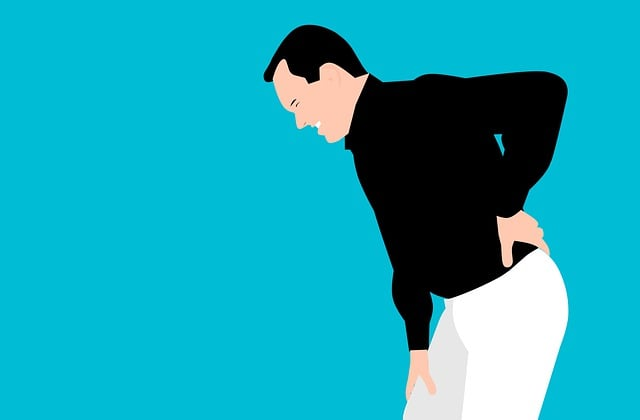 Full Spectrum CBD Topical Creams for Pain Relief
CBD balm is an amazing natural solution for pain relief. CBD oil has anti-inflammatory properties, which make it useful in treating ailments like arthritis and nerve pain. Topical CBD oil enters the bloodstream through the skin. Its full-spectrum CBD hemp extract helps stimulate the healing process, with minimal adverse effects. Full spectrum CBD balm can also be beneficial when dealing with joint pain, sore muscles, and other forms of discomfort. It's suitable for people who have sensitive skin, so there's no need to worry about irritation! The best CBD balm makes it easy to soothe painful areas without having to keep reaching for your pills.
CBD balms are being used for various types of pain, including sore muscles, joint pain, arthritis, shoulder pain, and menstrual cramps
Start Jogging Again: Best CBD Cream
Full-spectrum CBD pain cream is the latest trend in pain management. Full spectrum CBD pain cream made of CBD oil made from topical cannabidiol, a non-psychoactive ingredient of marijuana, can help to reduce various types of pain - like sore muscles, inflammation, arthritis, knee pain, and period cramps - in a natural way. The best CBD creams and other CBD topicals use broad-spectrum CBD oils or full-spectrum CBD oils to provide effective pain relief without side effects. By using the best CBD balms, you can manage your pain without having to rely on other medications or treatments. Many customers have found CBD balms to be an effective way to provide comfort and relief while avoiding irritation to the skin. Whether you're suffering from acute or chronic discomfort, CBD salve could be the answer you've been looking for. It could also offer you immediate results in managing your specific kind of pain.
What do the studies show on full spectrum hemp extract and arthritis and reducing pain in seniors
If you're like most Americans, you're all too familiar with the effects of arthritis. According to the Centers for Disease Control and Prevention, arthritis is the leading cause of disability in the United States. Arthritis affects more than 50 million adults. And as we age, our risk of developing arthritis increases.
There are some CBD products that may help relieve the pain and discomfort associated with arthritis

.
One such product is our recovery CBD balm, which can relieve pain and inflammation. Made with full-spectrum hemp extract, our CBD balm helps to soothe joints while also reducing inflammation. For seniors dealing with chronic pain, our recovery CBD balm can be a lifesaver. Not only does CBD pain cream provide relief from pain and inflammation, it may also promote nerve function, reducing pain associated with nerve damage.
Topical CBD Creams: Significant Pain Relief
Athletes of all types are turning to CBD topicals to soothe sore and painful muscles after a day of activity. The best CBD topicals like hemp seed oil CBD cream and CBD oil are easy to apply to the skin, and they use natural oils such as jojoba oil, shea butter and tea tree oil to target pain relief right where it's needed most. Applying CBD topicals can reduce inflammation, helping active individuals get back on their feet without worrying about side effects or harmful chemicals. With CBD topical products like hemp balm, athletes can incorporate CBD into their regimen for faster and healthier post-workout recovery - perfect after a skiing session, a long day of tennis or golfing, or even following an afternoon pickleball tournament!
Full Spectrum Hemp Extract
Some approved nonprescription CBD products contain essential oils such as peppermint oil, almond oil, vitamin E, shea butter, tea tree oil, and jojoba oil. Keep in mind on broken skin, CBD pain cream can sting, depending on the essentials and scent. Yet, CBD can support skin health. CBD oil has so many calming properties, helping reduce redness and inflammation.
How to Choose the Best CBD Topical Cream?
CBD balms are available in a variety of formulations and strengths, so you can find one that works best for you.

Make sure to choose a product that has a high concentration, which can provide greater targeted pain relief for muscle aches and neuropathic pain
With topical CBD oil hemp balms becoming more available, it's easier than ever to find the perfect solution for your unique needs. There are a variety of formulations and strengths available. You can take control of your pain management in ways that feel comfortable and accessible to you.
When considering different CBD brands, make sure to focus on products with high concentrations. This ensures a greater level of targeted pain relief for muscle aches and neuropathy-related pain. There's no need to suffer any longer; get the relief you deserve today!
The best full-spectrum CBD ointments are available online.
For those needing relief from aches and pains, inflammatory and neuropathic pain, full spectrum CBD ointments may be the answer. Our full-spectrum CBD ointment comes with a dedicated commitment to customer health. Backed by 3rd party lab tests to ensure quality control.
Crafted to nourish your skin while targeting areas of pain and discomfort, CBD pain cream offers a unique blend of full spectrum CBD. Full spectrum CBD salve is infused with MCT coconut oil, harnessing two powerful natural remedies for full body health.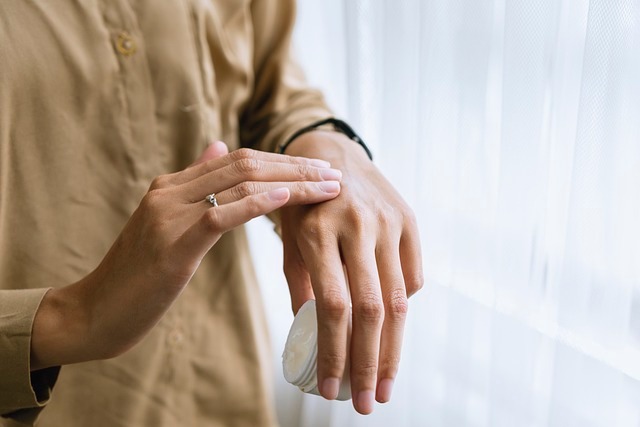 Full-spectrum CBD salve with essential oils can help with nerve pain and provide pain relief.
Most CBD products come with satisfaction guarantees so you can buy with confidence.
With so many options available online, it's easy to find full-spectrum CBD ointments. Designed to be both effective and affordable CBD topicals can provide better skin without breaking the bank. At Foliage, we stand by our products and want you to be happy with your choice.
CBD Oil: A Natural Alternative to NSAIDs
CBD creams offer a natural alternative to over-the-counter and prescription medications like NSAIDs, so why not give them a try? Foliage's products offer the highest purity. We ensure the highest-quality all-natural ingredients. If you're looking for natural relief from achy muscles, pains, or inflammation, look no further than Foliage. Our full-spectrum CBD cream packs a punch in helping relieve your symptoms and restore balance to your body. So, why not try something natural to help you feel better? With Foliage's hemp-derived CBD products, there's nothing holding you back from achieving optimal health.